Your office probably needs help. Anyone with a tidy PC gaming setup has learned the hardships of cable management outside the PC case the hard way. You can't put everything under one panel as easily as in a good computer case. Your desk and the number of peripherals you use play a role in the struggle to keep your desk neat and organized – the trick is to use the right tools to unravel your particular combination.
Black Friday deals can help you save money while tapping those cables and making your office spotless for the New Year. I recently got a kick out of cable management and figured out what works and what doesn't for my setup. Here are my tips for finding the easiest and cheapest ways to wind up all those stray cables and keep them out of the way.
Your approach is important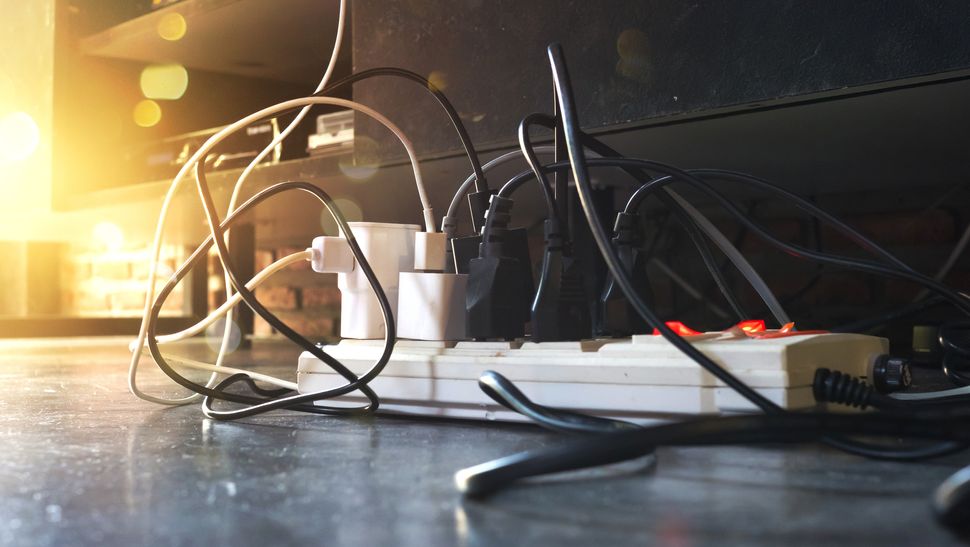 How you approach cable management on your desk will help you determine which areas will require the most work. It is best to start at the top of your desk. Find any cables that are unnecessarily in sight and pull them taut and out of the way. You need to manage all the excess cable length between your desktop and your PC.
From there, you can start figuring out what cables might need to be loosened if, for example, you're moving your monitor back and forth on an arm or if you need a lot of slack on your mouse. It's best to think about all of this now, as some of the solutions below, while not permanent, are hard to undo if you need to readjust in the future.
Tools to get you started

Cable ties are essential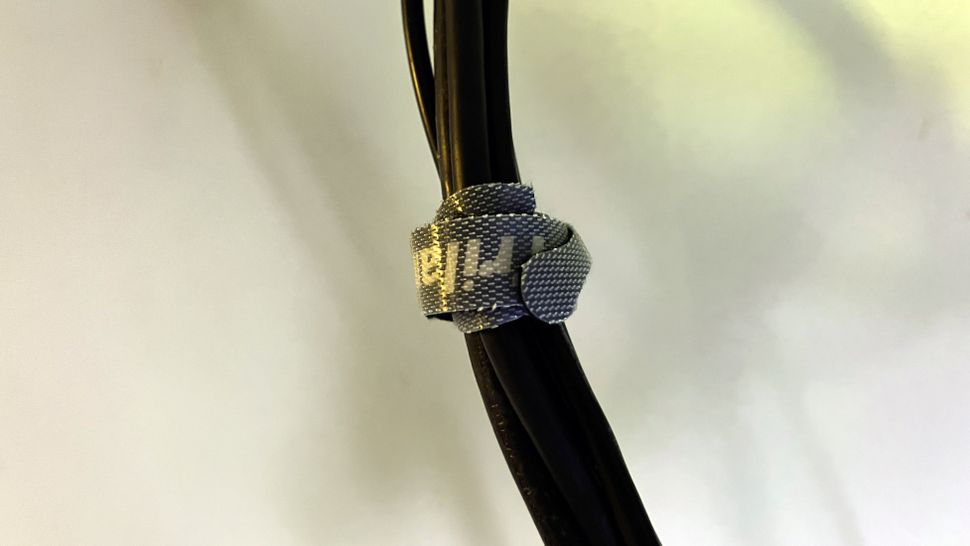 If you're not already using cable ties, you're missing out on one of life's real joys of organizing. Cable ties help turn a network of cables at your desk into one tidy bundle, or help you tie them down somewhere out of sight. They are very easy to wrap around a wire harness or remove if you need to swap items.
These reusable velcro style save you the trouble of trying to cut plastic cable ties from your precious wires. They also allow for easy adjustments if you plan to spend time managing all of your cables. I typically use them to keep all of the cables that connect my monitors to my PC coiled together. This way there is a cable line that is easy to store out of sight.
More cable tie options

Cable ties keep it tidy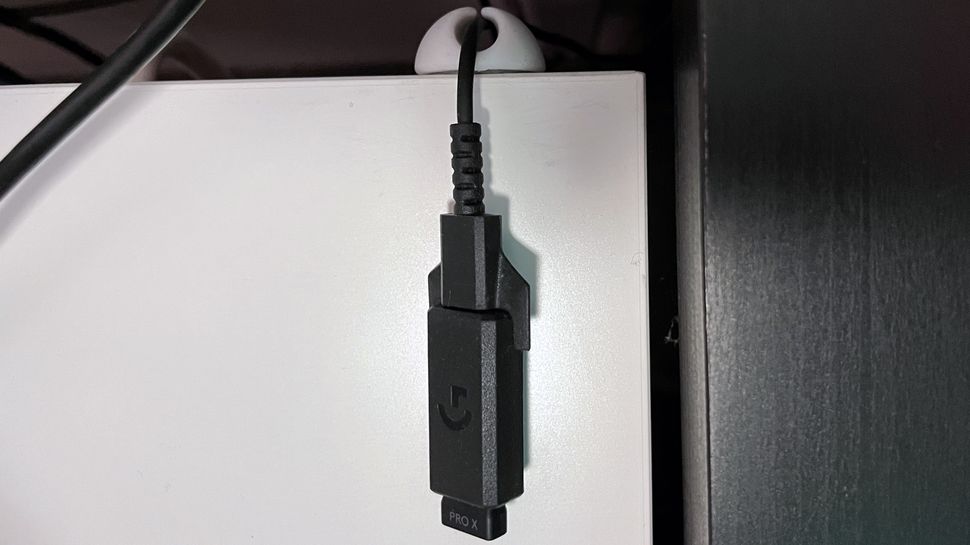 Cable ties offer a lot of creativity when it comes to organizing your cords. You can apply them on top of your desk to keep useful cables in place, like USB cables or a wireless mouse dongle. You can also attach them under or to the side of your desk to help route cables out of sight.
I like to keep a few for any new cable additions. They help make the cables visible a little cleaner than they would just lay there, and they're easy to remove if you find a certain spot isn't needed. These aren't ideal if you want a minimal YouTube-ready "battle station" with barely any cables in sight, but they should fit all the practical setups away.
More cable tie options

Tidy away excess cables with these blanket kits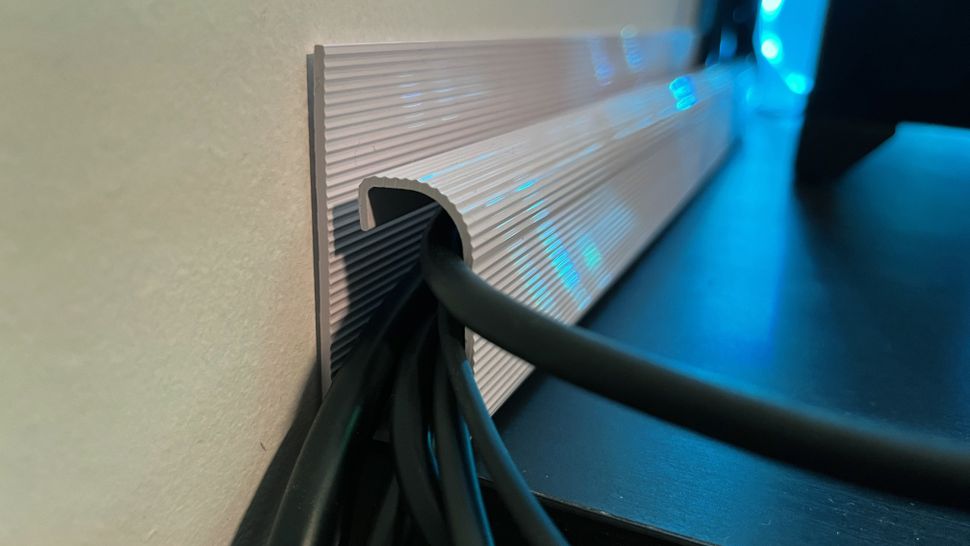 These J-style cable management kits are way more useful than I thought. It's basically a long piece of plastic that you can tuck the length of your cables into. You apply a strip of double-sided tape over it and place it in as inconspicuous a place as possible.
For my desk, they fit well along the back and against the wall next to it. It's easy to push the cables in and keep them somewhat organized. The only issue I foresee with this setup is the lack of movement if you are using a standing desk like mine. These are best used for cables that won't need to stretch.
These cable covers are available in black and white. If you're a wood grain lover, they may not match your setup, but for most desks they don't get much attention. Stretching the cables between each is inevitable, so keep that in mind when planning where to place them.
More cable coverage options

Keep your cables invisible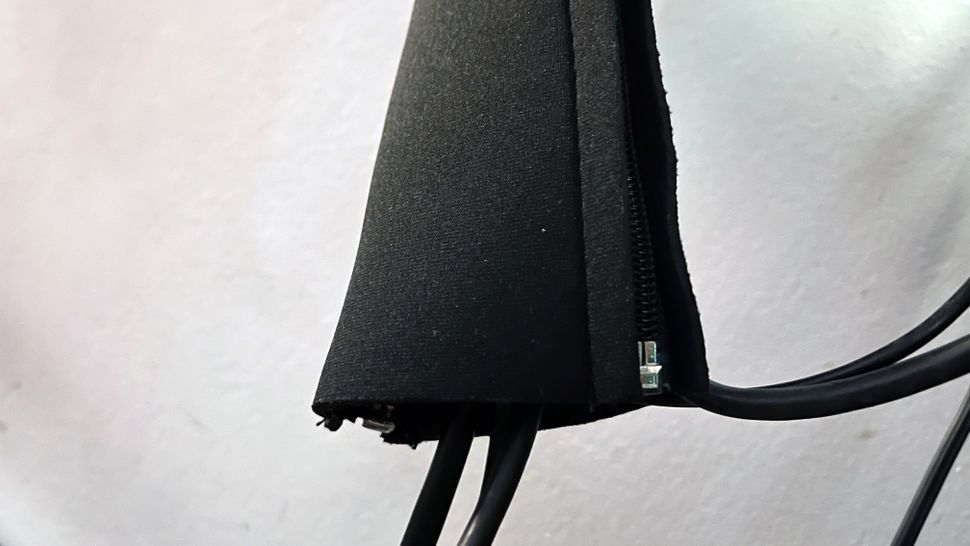 Cable ties are cool, but they don't completely hide your army of twisted cables. One of these zippered cable sleeves is a great addition if you want to keep things a little more subtle. They are very easy to wrap around a thick line of cables and zip up. I like the most that I can swap cables in and out of this one. There is nothing worse than having to cancel all cable management for a new mouse or keyboard.
The only problem they have is that they are a bit bulky, so they can't really disappear. . These large sleeves are difficult to put away completely out of sight. You rely on how they blend in with the shadows under your desk. If you have RGB light strips in there or something like that, it will be obvious that you are using them. But even then, a smooth sleeve is much better than a loose wiring harness.
More cable sheath options

Monitor and mic stands can also help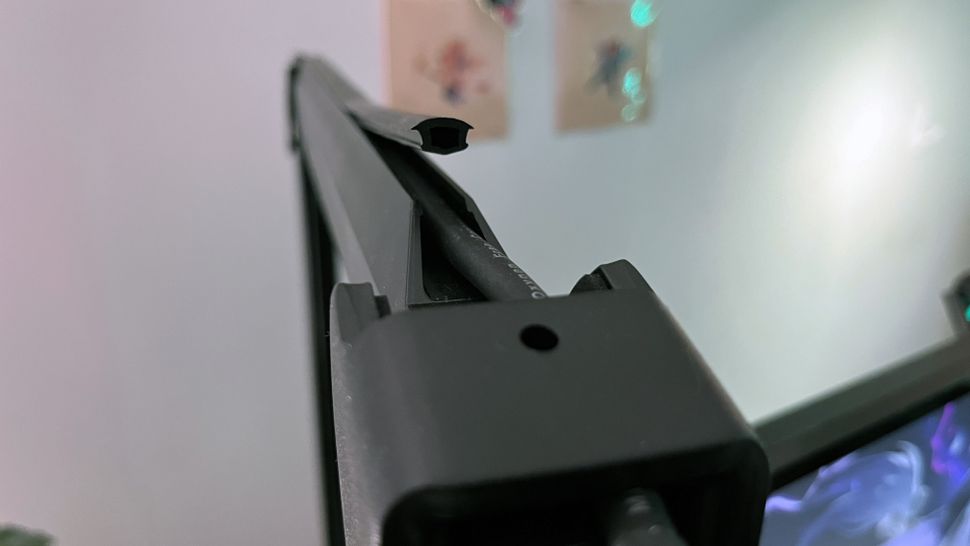 While not exactly a cheap solution, monitor and microphone stands can also help you organize your desk cables. You may even have this feature available in your current setup. Don't leave these cable management options unused like I did before writing this guide. They are a good starting point to help you determine how much excess cable you need to hide.
Take the Elgato Wave Mic Arm that I personally use for example. It has a recessed channel on its arm that you can slide your XLR cable into to hide it. It's easy to be lazy and not use it, but if you slip the cable in there and grab the remaining slack, you can avoid a lot of the mess on your desk top.
Monitor arms can also have this feature, typically designed to help you align the cable from the end of the arms to the base. If not, I recommend using cable ties to run the cables along the arm. Anything that reduces sagging cables around the most visible parts of your setup really helps make your desk less cluttered.
More monitor arm and microphone options

What to read next