CHEAP TICKETS with STEVE CAMERON: Grumpy about the sports I love… now get off my lawn!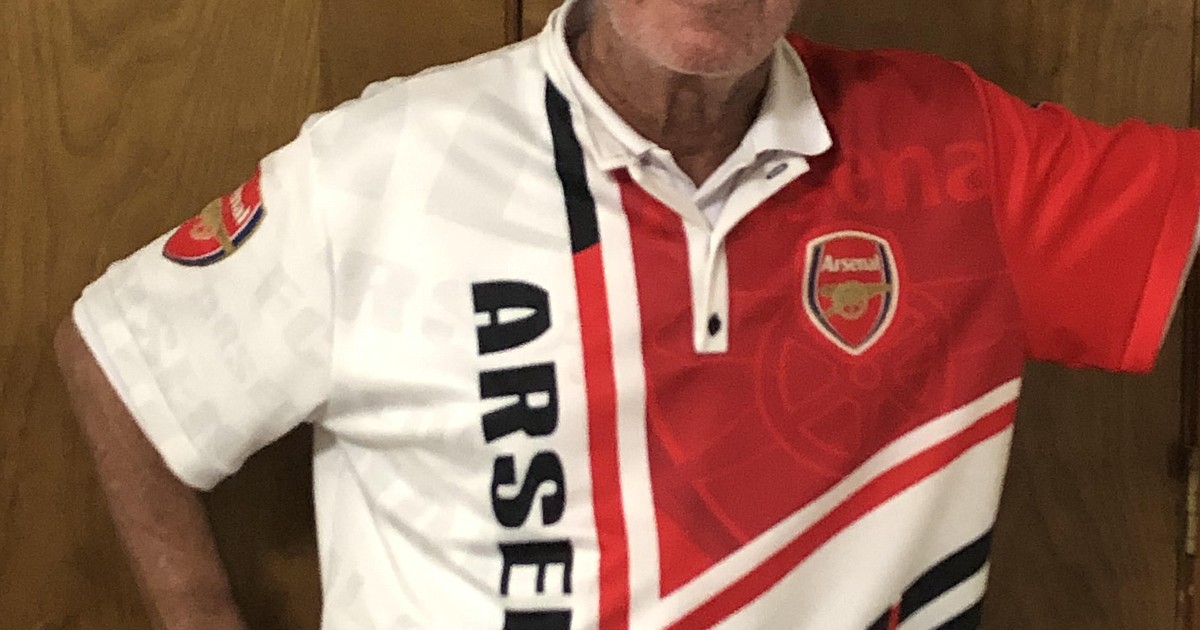 Yeah, there's a little old coot howling at the moon here, but…
I'm grumpy.
In part, this is the result of another procedure performed on my back, which doctors say was reasonably successful.
Perhaps the medical profession's definition of "reasonably" is a little different from mine.
Long story short, I'm so stiff and in pain when I wake up every morning, I feel like I've been hit by an electric shock overnight.
In other words, to play golf (yes, that was one of the surgical goals) or even to work on my laptop, I need about an hour of prep before I can limp to the kitchen.
It's just to make oatmeal and feed Addison, the second tallest cat in the world.
I WRITTEN the word "grumpy".
I went to bed last night, trying to think of a more accurate analogy to describe how I feel, and woke up in the same state…mentally as well as physically.
Besides that reference to howling at the moon, I remember another line about old men crying out to the world to get off their lawns.
It works just as well.
The point here is that a lot of things in sports — the everyday stuff I'm responsible for sharing opinions on — have often gotten downright boring.
And worse, they damage games, events, and competitions that were once much easier to understand.
Let's start with football, which has evolved into a Punt, Pass and Kick contest.
Remember those things, when little kids threw and kicked balls great distances, and then the winners were honored at halftime of an NFL game?
The sport has obviously become more complicated, as some clubs have around 25 assistant coaches.
What are all these people doing?
They certainly don't keep track of timeouts and remaining ticks on the clock.
Every week there's more chaos as one team completely freaks out, botches the plan and…
"Should we call time now?"
There are 25 different opinions shouted into the helmets.
BASEBALL, well, we're going to need a whole column to address the issues of our national pastime.
As the labor dispute between MLB and the players' union made clear, no one agrees on anything.
Hmm, except catchers can now wear devices that suggest to pitchers, in real time, what to throw.
"Can you get a curve on the plate, gauge?"
The only other thing that each side in this labor battle has come to mind for us is that at least dozens of things need to be fixed.
In the meantime, almost no one can really hit.
You know, make an art of hitting the baseball.
Today's hitters try to match exit velocity with launch angle, hoping to hit a 475-foot home run.
Of course, the casters know this, and instead of a gigantic explosion, the old Casey at the Bat ends up ruining the hairstyles of thousands of fans with a powerful (and unnecessary) puff of air.
I wait for someone to swing and miss, only to find that the pitcher has thrown the bag of rosin towards the plate.
Several would-be hitters (guys who hit .135) took almighty cuts as the butterflies passed.
Oh yeah …
We would need a lot more time to discuss baseball issues.
TODAY, however, the sport that caused my blood pressure to skyrocket is basketball.
I was already ready to stand up and scream in a game in which both teams had combined to hit three or four 3-pointers – on 65 tries.
The game turned into dunks and 3 balls somewhere in hall D.
I EVER hated the 3-pointer, lack of decent passing and defense at all levels, etc.
But now … ?
Now???
How about the transfer gate, where you play a game, then go through a courtesy handshake line, and the opposing coach gives you their card and says, "Text me, son. I think you could fit in on shooting guard for us. The idea of ​​taking a year off to change schools made transfers difficult (as it should be) and forced a player, his agent and his shoe company to think hard.
YOU weren't allowed to pack up and leave and then dress for another team next week.
Kansas, the team that ultimately won the national championship, faced three different players who were with the Jayhawks the previous year.
No problem, though, as KU had plenty of transfers himself – including Remy Martin from Arizona State.
Amidst all these transfers, we now have legal payouts to players – stacks of cash from boosters that own car dealerships or casinos.
Sorry, but this is all giving me a headache.
Hope you're ready for the pre-game player introductions, where Drew Timme trots off and says…
"Get fresh avocados at Big Bill's Natural Fruit Stand in downtown Coeur d'Alene. Mid-week specials!! Go Zags!!"
Oh and…
Never mind the NBA.
As I understand Zion Williamson isn't healthy enough to play for the New Orleans Pelicans (knee, foot, shoulder, drivetrain, right front headlight), but he's fine at putting on dunk exhibitions for his fans.
Maybe he could just do one-man shows.
Play at Carnegie Hall.
Good grief!
Still wondering why I'm grumpy?
Email: [email protected]
Steve Cameron's "Cheap Seats" columns appear in The Press on Mondays, Wednesdays and Fridays. He also writes Zags Tracker, a commentary on Gonzaga basketball that is published monthly during the offseason.
Steve invites you to take his advice in the spirit of a song by Jimmy Buffett: "Breathe In, Breathe Out, Move On".